Basic principles and objects¶
One of the main ideas of exo_k is to offer the possibility to easily convert radiative data to and from many different formats.
For this, we have created several classes that are abstract representations of a given type of data, independently from the way these data are formatted in the input files.
These various structures and how to go from one to the other (through functions written with '()') are summarized below. The list of functions is far from exhaustive, but you can use this page to identify a class or a function you are interested in and search for it in the search bar or the Getting Started section.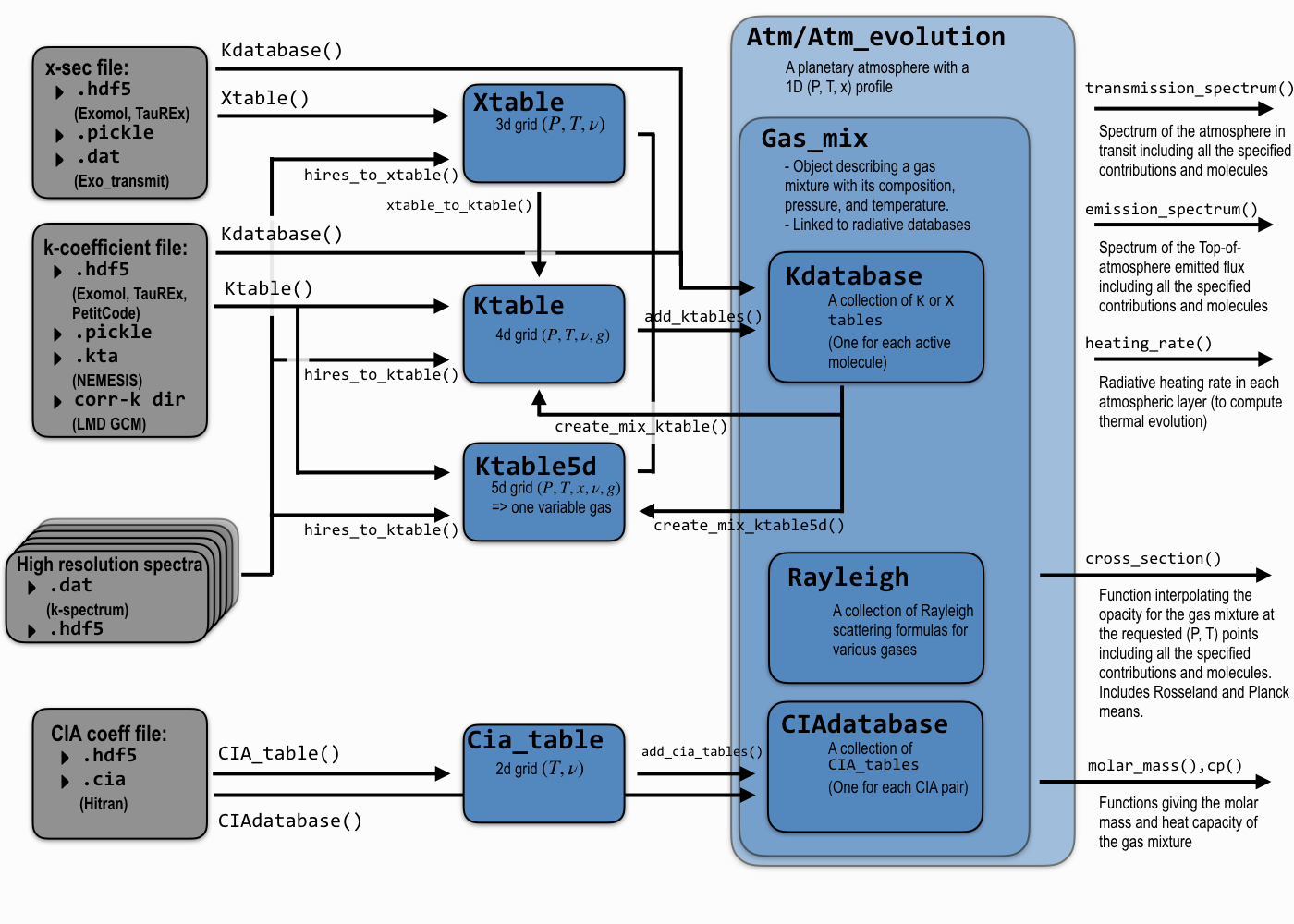 Gray boxes depict input data files, whether they are for k-coefficients, cross-sections, CIA data, or high resolution spectra. For the latter, many boxes are shown because are often in many files, one per temperature and pressure point.
Classes¶
Blue boxes represent classes in the library:
The classes above represent individual tables, and these are the objects you will want to use if you want to modify a table and/or save it to another format to be used in a different code. For the kind of modifications you can apply to the various types of tables (binning, (P,T) remaping, mixing, etc.), have a look at the Getting Started section.
To obtain opacities for your gas (or gas mixture) directly from the library, you'll need to use the following objects that are, literally, dictionaries of individual tables: